Principal Investigator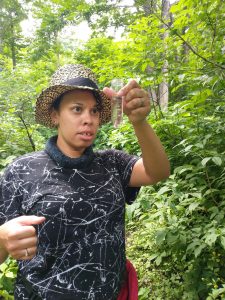 Mercedes Burns (Ph. D. UMCP)
Postdoctoral Researchers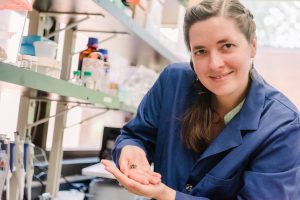 Sarah Stellwagen (M.S. Clemson, Ph.D. Virginia Tech)
Graduate Students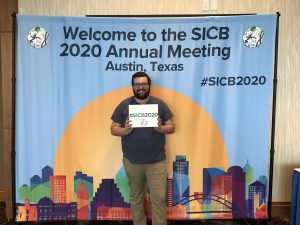 Tyler Brown (B.S. UMCP) is studying sexual conflict and reproductive assurance and their roles in the maintenance of geographic parthenogenesis in Leiobunum manubriatum and L. globosum. Tyler is passionate about science communication and can be found at @NotASpider_ on Twitter.
Undergraduate Researchers
Ryan Gunnison ('21, below) is fascinated by Hymenoptera and parasitism and is studying social behavior in harvesters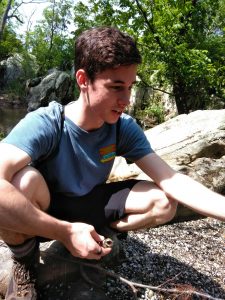 Marina Fahim ('21) is using flow cytometry to identify polyploid Japanese harvesters
Lab Alumni
Fleurine Amouzou Guiffo ('20) studied early-developing harvester species Leiobunum flavum and L. ventricosum using morphological keys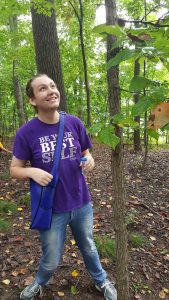 Harper Montgomery ('20) studied population incidence of bacterial endosymbionts in North American harvesters

Zulekha Karachiwalla ('21) studied spermathecal morphology in Leiobunum using a variety of imaging and 3D modeling methods
Shea Walsh ('20) studied the effects of humidity on harvester clustering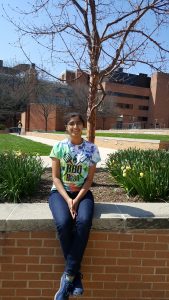 Mayukha Pakala ('19; M.S. Applied Molecular Biology '20) used 3RAD sequencing to reconstruct the phylogeny of the L. vittatum group.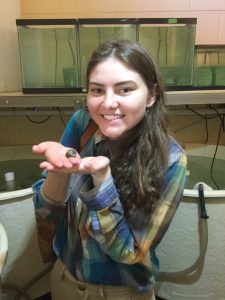 Genevieve Ahearn ('19) studied geographic patterns of body size and fecundity in facultative parthenogens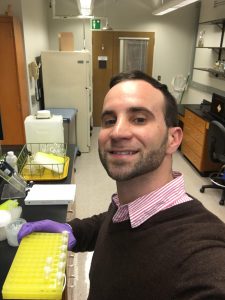 Frederick Flanagan (MS, Applied Molecular Biology)
Daniel DeWaters (BS '18)